FIRE RATING CHART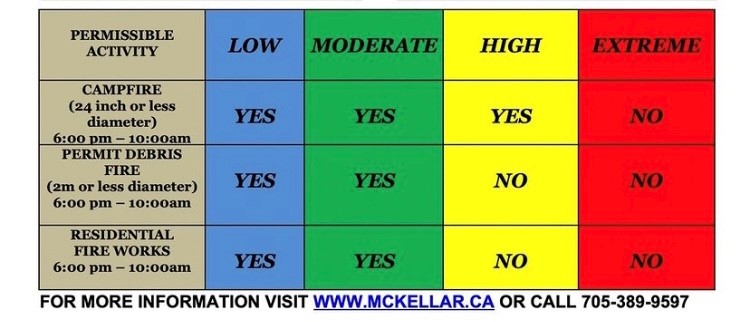 Municipal Emergency Plan for Township of McKellar
Municipal Emergency Plan for Township of McKellar
The Junior Volunteer Firefighter Program
The Junior Volunteer Firefighter Program
Home Safe Home McKellar
Home Safe Home McKellar kicks off November 9, 2022. If you or someone you know is a McKellar resident and wants to learn about smoke detectors or carbon monoxide detectors, or are in need of the proper installation, you can now call the Township office and book a time for two firefighters to come out to your home. The firefighters will help you understand how to keep you and your family safe. The BEST part is it is FREE!!! Call Lori at the Township Office at 705-389-2842 ext. 1 to book your time.
Emergency Preparedness Guide
Get Prepared
Emergencies can happen at any time and without warning. Be ready. With a little preparation, you can respond quickly to help yourself and others. Understand the risks in your area, create a household emergency plan and build an emergency kit.
Fire Safety
Section 2.6 Ontario Fire Code
The above section of the fire code deals with the maintenance of chimneys, flues, and flue pipes. Essentially, the requirements state that chimneys be cleaned regularly and maintained in good working order. When cleaning your chimney, do not forget to clean out any horizontal smoke pipes. They are particularly prone to creosote and soot buildup, which can cause dangerous chimney fires or carbon monoxide emissions.
The Most Common Causes of Home Fires
Cooking – Oil and grease cause the greatest major causes of fires and fastest spreading of any kind of fire.
Kitchen – Do not leave cooking unattended. Do not wear loose clothing with long sleeves.
Wood Stove – Have your wood stove installed by a qualified installer. Clean chimney, flues and pipes regularly.
Living Room – Screen fire places. Check for embers or fallen cigarettes where smokers have been.
Bedroom – Never smoke in the bedroom.
Basement/Attic – Remove combustibles. Clean your furnace, chimney and flue connections as required.
Garage/Workshop – Properly cover flammable materials and keep clear of ignition sources. Keep your shop free of papers, wood shavings and oil rags as these are combustible.
Open Air Burning
Fireworks By-law
Fireworks By-law 2019-22
Tanker Shuttle Certificate 2020
Tanker Shuttle Certificate 2020
Volunteer Firefighters
The McKellar Volunteer Fire Department would like to have you as a Volunteer! If you are interested, please contact Fire Chief at 705-774-8010 or apply by fax at 705-389-9633.
Donations
The McKellar Volunteer Fire Department would be pleased to accept donations. Please make cheques payable to the "McKellar Firefighters Association".
Thank you for your support!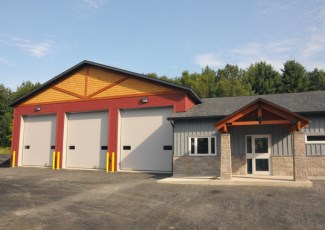 Follow us on Instagram: