Building Permits are Required:
In general to erect, install, extend, change the use of, alter or repair a building. A building is defined as a structure occupying an area greater than 10 square meters (107 square feet).
The following are examples of projects which would require building permits:
construct a new home
add a carport, garage, or rooms to an existing home
install new rooms in the attic
any structural work
add dormers
enclose a porch – roof over a sundeck
repairs or renovations
raise the house to provide a full basement or first storey
excavate the basement to provide a full basement
add structural features such as decks, balconies, canopies etc
accessory buildings such as garage, tool shed, playhouse, etc.
(separate from the house) (see our staff re: allowable size)
retaining wall – in excess of 1 metre in height
install a swimming pool
install chimney, wood stove, fireplace
Building Permits not required:
When you do non-structural work such as:
painting
landscaping, sidewalks, driveways
kitchen cupboards
eaves trough
erect a fence other than swimming pool enclosure fence
To Apply for Building Permit Online:
The Township of McKellar is pleased to offer residents, builders, and the business community in all our service communities Cloudpermit - an online system to apply for and track your building permits.
The Cloudpermit building permit system allows you to apply for and to see the status of your application anywhere, at any time. You can start an application and finish it later, and receive email updates on the status of your permit application. You can even request building inspections!
To get started, click the link below.

Need help with Cloudpermit?
Getting Starting with Cloudpermit: A step-by-step walk through from login to submitting your first application
How to Submit a Building Permit application Video Tutorial: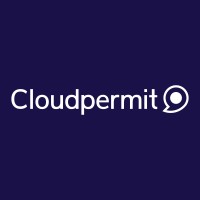 Inspection Information:
Inspection information will be provided with all permits.
Please ensure that inspection requests are made at least one day in advance.
To book your inspection, use the inspection option in the online Cloudpermit system OR contact the Building Department.
Inspections are generally conducted in the afternoon.
Building Permit Fees:
Please refer to the Building By-law No 2008-17 (Amended Schedule A - By-law No 2018-26) for applicable building permit fees.
Call before you dig:
You may need approval/underground locations or permits from:
Committee of Adjustment

minor variance
land severance

Planning Department
Rezoning
Bell Canada

underground telephone locations

Ontario Hydro

underground hydro locations
Building Permit Applications:
Important Contact Information:
Chris Bordeleau, Chief Building Official
Township of McKellar
P.O. Box 69, 701 Hwy #124
McKellar, Ontario P0G 1C0
8:30 a.m. to 4:30 p.m. Mon-Fri
(705) 389-2842
RE: Permits, Inspections, Inquires
North-Bay Mattawa Conservation Authority
69 Bowes Street
Parry Sound, Ontario
P2A 2L5
(705) 746-7566
RE: Private Waste Disposal Systems
Greg Gostick, Director of Operations
Township of McKellar
P.O. Box 69, 701 Hwy #124
McKellar, Ontario P0G 1C0
(705) 389-2891
RE: Entrance Permits
Ministry of Natural Resources
7 Bay Street
Parry Sound, Ontario
P2A 1S4
(705) 746-4201
RE: All work on or above the Crown Lake Bed
Ministry of Natural Resources Working on Water Permit
Department of Fisheries & Oceans
Fish Habitat Management
28 Waubeek Street
Parry Sound, Ontario, P2A 1B9
(705) 746-2196 Ext 215 or 213
RE: Fish Habitat Review


Ministry of Transportation
207 Main Street W
P.O. Bag 5000
Huntsville, Ontario P1H 1Z9
(705) 789-2391
RE: Building or Land Use Permit
and/or Entrance Permit


Electrical Safety Authority
Customer Service Centre
P.O. Box 24143,
Pinebush Postal Outlet
Cambridge, Ontario, N1R 8E6
(877) 372-7233 or www.esasafe.com
RE: Application for Inspection
Planning:
The information on this website is provided as a public service. In any situation where the printed text differs from the electronic version contained on the website, the official printed publication takes precedence. Users should verify it with the printed official information before acting upon it. Although we endeavour to ensure that the information is as current and accurate as possible, errors do occasionally occur. Therefore, we cannot guarantee the accuracy of the information. Content you access here is not necessarily an exact and/or current reproduction of official documents.
Zoning By-law amendments may be in progress, or Internet browser display capability may affect map presentation formats. The Township of McKellar does warrant accuracy of the elections versions and accepts no responsibility for any damages suffered by any person as a result of actions based on the Comprehensive Zoning By-law No 95.12 nay be obtained from the Township of McKellar.
Zoning By-laws
Committee of Adjustment - Minor Variances
Application for Minor Variance
Notice of Decision
A-2023-07 (Klimstra) Notice of Decision
A-2023-06 (Brisbin) Notice of Decision
A-2023-05 (Szepaniak) Notice of Decision
A-2023-04 (Reed) Notice of Decision
A-2023-03 (McKeag) Notice of Decision
Notice of Passing By-law 2023-12 – LeBlanc ZBLA
Notice of Passing By-law 2022-57 – Grant ZBLA
A-02-2023 (King) Notice of Decision
HAMEL - SIGNED NOTICE OF DECISION
Official Plan